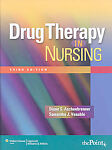 So, I just learned recently how to post "for sales" on half.com. Half is associated with Ebay, and is strictly for books, music, movies, and video games. To avoid the overpriced campus bookstore, my sister and I have bought a few used textbooks from half.com, but just this week we posted our own used textbooks.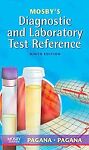 Our mom is a nursing professor, so she too has a plethora of textbooks no longer needed. What a blessing, because nursing textbooks are quite costly! We have
sold 8 books in 4 days
and
made $299.56
! Unfortunately, I realize this can't be a year-round business, because textbooks are really only sought after between semesters.
If you're interested in supporting my ministry in Cambodia, I will gladly accept any new or gently worn books. =)
Ammendum::
Make that: 15 books in 6 days, and making:
$534,03
!
I'm finally in the profit margin!!