Log on at
Living to Tell the Story
and share your own Friday's Fave. Five!
1.
Babies
– Whether it is my friends' baby or a stranger in Wal-Mart, my heart pitter-patters when I see a baby, especially a dark-headed baby [although I am partial to my blonde-haired neices.] When am shopping, I love looking through the baby clothes [and Jessie says, "
Ugh... no!!!"
] I love love love babies.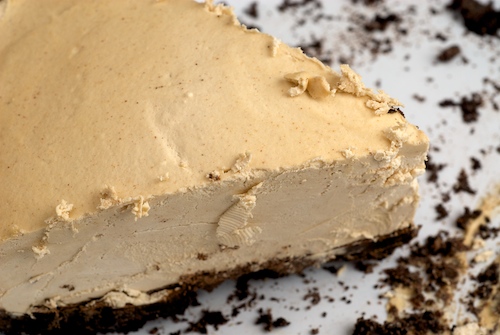 2.
Peanut Butter Pie
– Even with my wedding dress alteration appointment quickly approaching, I could not say no to peanut butter pie. I'm craving it right now!!! I haven't had a piece in weeks. I have a little more control when it comes to peanut butter ice cream, peanut butter cookies, and peanut butter fudge… but not much. I love peanut butter.
3.
Jack Johnson
- I can never be in a bad mood when I'm listening to Jacky J. He's great.
4. Books - I cannot pass by a book sale without stopping. I never go on a trip without a book. I have almost two full shelves of books that I have never read, but have good intentions to read. I'm currently reading three books: Follow Me to Freedom: Leading and Following as an Ordinary Radical by Shane Claiborne and John Perkins, Radical by David Platt, and The Road of Lost Innocence: The True Story of a Cambodian Heroine by Somaly Mam. I love books.
5.
Romdenh Chamnol
- Few things can keep me up past a certain hour of the night; Romdenh Chamnol is one of them. He's my best friend, and I can't wait to marry with him, live with him, and share my life with him.